Do you have a beauty guru that you need to buy for but you have no idea what to get them? Fret no more! I have compiled a list of products that any beauty lover would die for. Palettes, Christmas gift sets, cult beauty favorites and beauty accessories. Hopefully you can find something for the beauty obsessed (or yourself) in this post. Only 11 more days 'till Christmas!
Jouer Cosmetics Sparkle & Pop set of 4
$42
jouercosmetics.com
Glamorize your Christmas morning or night with these beauty crackers.
Stila All is Bright Lip Glaze Set
$25
sephora.com or Sephora stores, nordstrom.com
This set is perfect if you have more than one person to buy for.
Make Up Forever Backstage Collector Bag
$330
sephora.com
Do you really like your beauty guru?
Urban Decay The Vice Palette
$59
urbandecay.com, sephora.com, Sephora stores, ulta.com, Ulta stores
The colors in this palette are so pigmented and there is a wide range of them.
M.A.C 'Guilty Passions-Lavish Rose' Lip Gloss Kit
$32.50
maccosmetics.com, nordstrom.com, Nordstrom stores
This kit is not only perfect for the Christmas season but for the whole year.
Nars 'Andy Warhol' Edie Gift Set
$75
nordstrom.com
The packaging is cool but the makeup inside is gorgeous and flattering on almost everyone.
Lady Gaga Fame Eau de Parfum Set
$59
nordstrom.com, Nordstrom stores
Gorgeous bottle, gorgeous smell.
Julep Winter Collection 2012 Set
$34
sephora.com
Um, how gorgeous is this set?
Philosophy 'Christmas Morning' Gift Set
$24
ulta.com, nordstrom.com
Philosophy products always smell amazing.
Ted Baker Glitter Bow Large Washbag
$51.01
asos.com
They're going to need a place to put all that makeup...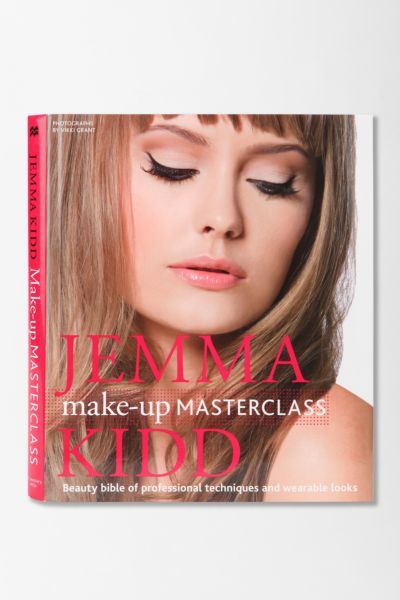 Jemma Kidd Make-up Masterclass by Jemma Kidd
$24.99
urbanoutfitters.com, Urban Outfitters stores
Have an aspiring guru? This book will tell them everything that they need to know.
Sephora Collection Deluxe Antibacterial Brush Set
$60
sephora.com, Sephora stores
This brush set has everything that you need for creating any look.
Ipsy MyGlam Glam Bags
$10 per month or $110 for a year
ipsy.com/theglambag
This company gives you 4 to 5 beauty products (full size and deluxe sample size) per month. They usually have a theme so they all go together for a complete look. If you get a whole year subscription it's the gift that keeps on giving!